MEET OUR TEAM
A TEAM Like No Other
What makes us not your grandfather's accounting firm is our team and their contributions. Our team is passionate about what they do and inspire each other to accomplish our mission of making a positive difference. We are proud of our team and their accomplishments and encourage everyone to get to know us as individuals, our professional side, and our personal side.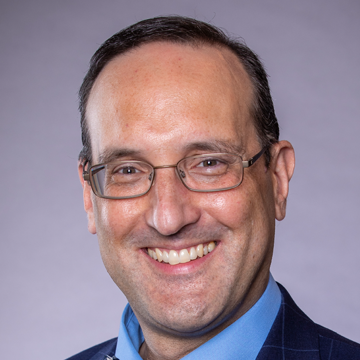 David S. McLaren, CPA, CGMA, CRFAC, ABGOV, RFI, CRFAU
David S. McLaren, CPA, CGMA, CRFAC, ABGOV, RFI, CRFAU and his firm, McLaren & Associates CPAs, PC specialize in dynamic strategic tax planning and tax preparation as well as fraud detection and deterrence, forensic accounting and audits, profitability analysis and advisory services, divorce, and estate planning. David earned a degree in accountancy from Bentley University (Cum Laude) and is a current member of the American Institute of Certified Public Accountants, the Massachusetts Society of Certified Public Accountants, the American Board of Forensic Accounting, and MENSA. He also belongs to several networking groups, including the Business Networking International, and ProVisors, described as "a community of professionals who serve their clients as trusted advisors and share the highest standards of integrity, performance, and accountability."
David and his team have been voted the #1 Best Forensic Accounting firm in the Worcester Business Journal Best of Business Awards for 2019, 2020, & 2021. In 2019 and 2020, McLaren & Associates CPAs, PC was voted the #2 accounting firm in the Worcester Telegram & Gazette Best of Central Mass Awards. David has been recognized as a Worcester Business Journal "40 Under Forty" winner, celebrating business entrepreneurs and leaders who have achieved remarkable success before their 40th birthdays.
David spends time with his adult daughter, Lisa, his wife Kim, and their children, Sophia, Emma, and Max.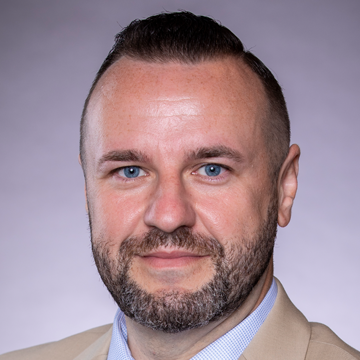 Grzegorz Wenc, MBA
Grzegorz Wenc was born in Tarnów, Poland but immigrated to the United States at a young age with his parents and sister. He was raised in Rhode Island and now resides in Massachusetts with his loving wife, Jaclyn, and their dogs. He received his undergrad and MBA degree from Johnson & Wales in Providence, Rhode Island. It's a testament to his drive and dedication that, although he had the option to complete his undergraduate studies early, Grzeg chose to take an additional eight courses in order to obtain a concentration in forensic.
Grzeg started his career with KPMG and has been with McLaren & Associates since 2015. With his notable accounting skills and attention to detail, he has become an excellent addition to the firm's specialty: strategic tax planning and forensic accounting. What does he like about working at M&A? "The people that I work with, the environment, and the clients. I like how we don't just input data into tax software to prepare a return. Instead, we provide actual advice that saves the client money. We become their trusted advisor and play a role in their business and their lives. You feel like you are a part of their success".
Outside of work Grzeg likes to watch sports and spend time with his family and their extended family. A fun fact about Grzeg is that he is a huge American football fan. When his nephews were younger, he took them to their first professional game. It was a Patriots home game versus the Bengals. They had such a fun time that they have made it a yearly tradition. Once his nephews became a little bit older, they started going to away games. Their goal is to see the Pats play in every stadium in the NFL!
Grzeg admires and gives thanks to his parents for shaping him into the person he is today. His dad has a military background, and his mom is college-educated and had a great career working for the government in Poland. His parents gave up their careers when immigrating to the U.S. and became blue-collar workers for reasons that America represented an opportunity for a better way of life for his sister and himself. Grzeg will always be grateful for their sacrifice and will never forget it. Grzeg is happy to say that he is "living the American Dream" and his parents played a major role in that. His mom showed him the softer side of life such as caring for people, doing the right thing, and staying positive. His dad instilled discipline in him and taught him how to be mentally strong. He showed him the importance of family and how valuable it is to have a strong work ethic as he had worked over 50 plus hours a week for as long as Grzeg can remember. Family life was not always easy growing up, there were some hardships, but Grzeg always had the support of his family. "They were always there for me as I am for them".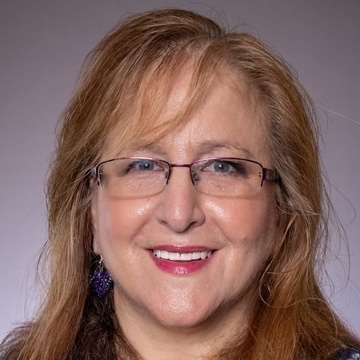 Jennifer Chase-Williams, CPA, MBA
With over 30 years of experience, Jennifer Williams is the firm's strong right arm, bringing to the table a profound understanding of tax issues—especially those concerning the ramifications of stock options and other employee incentive programs. Her depth of experience and selfless dedication has proved invaluable to the firm and its clients.
Jennifer was born and raised in Worcester, MA and now resides in Hubbardston, MA with her hockey-loving family. She has had an array of influential mentors over the years, but recalls one in particular, "I had a boss who sent me back to get my MBA and my CPA knowing full well that I would end up leaving after my education was done." That being said, Jennifer graduated with her bachelor's from New York University, received her MBA from Clark University, and was invited into the Beta Gamma Sigma Society, the international honor society serving business programs accredited by AACSB International (The Association to Advance Collegiate Schools of Business).
When she served as then Loan Specialist and Director, Jen exemplified The Center for Women and Enterprise's mission "to empower women to become self-sufficient and prosperous through Entrepreneurship." She helped many of the Center's clients develop business plans and secure funding for their businesses. "I love being in service to entrepreneurs and their growing companies," she says, which is clear in her consultations with clients regarding the tax implications of their business decisions, and in her work as a former instructor at Clark University where students learned about taxation, entrepreneurship, accounting, and financial analysis.
Owning and managing five-day care centers in Central Massachusetts gave Jennifer firsthand experience in running a business, and she enthusiastically shares the lessons learned. Taking a hands-on approach to clients' needs, she works with the McLaren and Associates team to uncover options that other CPA's miss. Clients say this not only reduces their taxes, but it also helps them to better run their businesses.
Jen is a member of the AICPA, MSCPA, Provisors, and Business Networking International. She is also a winner of the Worcester Business Journal's "40 Under Forty" award and a lifetime member of the Abigail Adams Society (she's even portrayed Abigail Adams in "1776" on stage at Theatre at the Mount!)
While most important to Jen is her family—she is devoted to husband Jeff and sons Emery Chase Markles and Gordon Nathaniel Williams—she takes seriously her commitment to others. "I love our team here at McLaren & Associates, and I'm proud of our dedication to helping our clients. I need to be in service, and at McLaren & Associates I can do that by providing extraordinary forensic and strategic tax services."
Jennifer finds support, inspiration, and encouragement through one of her role models, Cherie Hafford. "My coach, she has such a clear inner voice that tells her the right answers. My inner voice is more of a whisper at this juncture, but I am working at it!"
Although very accomplished already, Jen would like to receive her MST someday.
When Jen is not at work, she is singing opera. She also loves watching her son and the Boston Bruins play hockey and spending time with her grandson.
Guilty pleasure? "I like watching episodes of the original Law and Order" but she also confesses she likes "Our fourth of July ritual: Watching the movie of 1776 (with William Daniels, Blythe Danner, and Ken Howard) and crying like a baby at the sheer beauty of this piece of theater and its portrayal of the struggles and compromises endured to gain our freedom from Great Britain."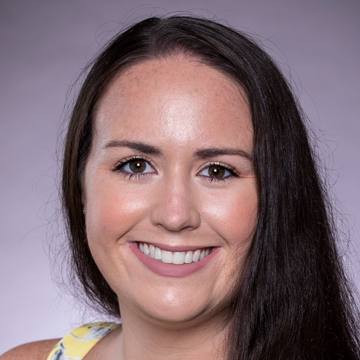 Melissa Smith
Melissa S. Smith was born and raised in Worcester, Massachusetts. She is the youngest of 3 children. Growing up, Melissa loved playing sports, especially basketball and softball. "I loved being part of a team from the very beginning".
Melissa started working at the young age of fifteen as an aid to a child with special needs who was only a few years younger than her. Over the next fifteen years, Melissa worked with many different family's and continues to be a part-time nanny. "Growing up, I had a lot of kids my age on my street. My mom would watch the neighborhood kids after school and later grew her business into a home daycare which she is still doing to this day. I must have gained my passion for taking care of children from her! I love being able to watch the kids grow and teach them the necessary life skills they need while also having fun."
Melissa started working at McLaren and Associates in June of 2019. She is a part-time Administrative Assistant and is always willing to help her team with whatever they need. "I love coming into the office and being around all my team members. The strong work ethic I see in each of them is amazing. We always have fun and work really well together."
The perfect weekend for Melissa would be sleeping in, taking in a hockey game with her friends, going to Parkway Diner for a chicken parm grilled cheese, and binge-watching her favorite show, Friends.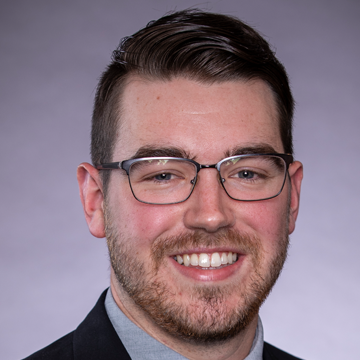 Patrick Sweeney
Patrick Sweeney was born and raised in Northbridge, Massachusetts. He is a first-generation college graduate. Patrick graduated from Worcester State University in May 2020 with a Bachelor's Degree in Business Administration with a concentration in Accounting. He is now pursuing his Master of Science in Management with a concentration in Accounting.
Patrick has three older half-siblings who are 8, 10, and 12 years older than him. This pushed him to grow and mature faster than most and allowed him to connect well with people who are older than him.
When Patrick is not in the office he is at the gym, playing golf, out with friends, or hiking with his blue nose Pitbull. On the weekends he likes to go to his family's summer home in Connecticut. Patrick loves cookouts and is a master spike ball and cornhole player.
Patrick started working at McLaren & Associates in 2020. What does Patrick like about working at M&A? "What makes M&A stand out is the culture that has been created over the years. After interning at a previous firm, I can really see the difference at M&A because we are always trying to improve, and by us improving, we are able to communicate and service our clients' needs that much better."
Patrick would love to travel and see the world with his friends and family. He hopes to earn his CPA and own his own business one day.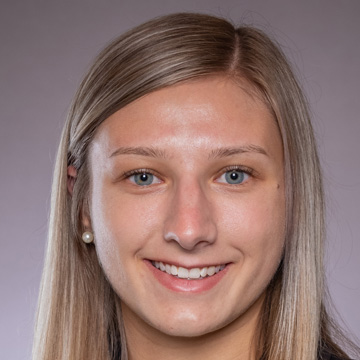 Colleen Callahan
Colleen Callahan was born and raised in Billerica, Massachusetts. She started working at McLaren & Associates in June of 2021. Colleen graduated from Nichols College in May 2021 with a BSBA in Accounting and minor in finance. She is currently in the process of getting her MSA from Nichols and will graduate in May 2022. After accomplishing her MSA, her goal is to sit for the CPA exam and get her CPA license.
Outside of work, Colleen loves to work out and stay active. She has played softball since she was 7 years old, including the past 4 years at college! She also enjoys going to the beach and spending time with her friends and family, especially her dog Molly.
What does Colleen like about working at M&A? "My favorite part about working at M&A is the culture and environment that we have in the office, balancing work with fun and building relationships with those around you. Since my first day everyone has been so welcoming and supportive, making me feel comfortable and included as I made my transition from school to work."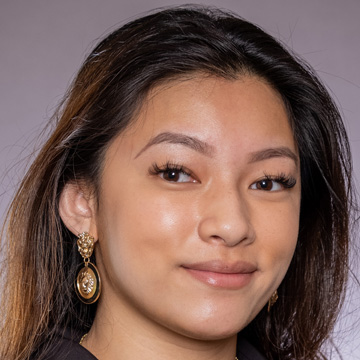 Dana Le
Dana Le was born in Worcester, Massachusetts. She graduated with her undergraduate degree from Worcester State University in Business Administration with a concentration in accounting. She will complete her Master's courses in December 2021 at Worcester State University in the same study. After accomplishing her Master's degree, Dana's goal is to get her CPA license.
Dana loves spending time with her family. She has a brother and a lot of cousins, so growing up was never lonely. Her family have always been the biggest role models in her life. She states "They have come a long way in their careers and are still growing every year. I hope to continually prosper in my career the same way they do."
Outside of work, Dana loves going out to eat and discovering new to her restaurants. Dana loves dogs and would have a hundred of them if she could!
What does Dana like about working at M&A? "The firm has a comfortable, family atmosphere and an easy to breathe work environment. You feel you have support, in not just work but your career and personal goals. I look up to everyone. I recently joined the team in April 2021 and instantly grasped that everyone has admirable work ethics, attitude, and outlooks that bring good energy to the place. Every single person brings something to the table."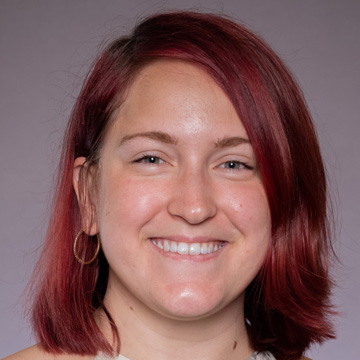 Lisa M. McLaren
When it comes to dedication, energy, and drive, the apple doesn't fall very far from the tree in the McLaren family. Daughter Lisa was born in Worcester and raised in Millbury, MA. Her earliest memories are of family, building a snowman with Dad, apple-picking with her maternal grandmother, going to the carnival. "Family and friends – they're still the ones who make me laugh."
Lisa is a full time Registered Nurse and has carried her love of family and close relationships into her work environments. She works part time at McLaren & Associates doing a variety of administrative duties. "I love the atmosphere here. It's a family feeling. Clients attend family parties, they feel that close! I never feel reluctant to get to work. We all try to be as communicative and open as possible – it's a very positive environment."
Lisa's commitment to serving others extends beyond the McLaren & Associates offices: She is currently employed as a full-time Registered Nurse, she's worked as an Emergency Medical Technician (EMT) for several years while earning her bachelor's degree in Pre-Medical and Health Studies from the Massachusetts College of Pharmacy and Health Sciences in Boston, with a concentration in Health Psychology. "I feel that this job at McLaren & Associates plays a supplementary role in helping me to become a better healthcare provider. Healthcare is ultimately a business, and I didn't realize that until I was halfway through college. I now feel I can develop a more in-depth understanding of the healthcare field from observing my father and his clients, and how they run their own businesses."
When she's not at the hospital or at the office Lisa directs her considerable energy into kickboxing and Krav Maga, a self-defense system developed by the Israel Defense forces ("I've got a yellow belt!") and the sea – Old Orchard Beach in Maine often beckons.
Guilty pleasure? "Reality TV – it's awful, but entertaining."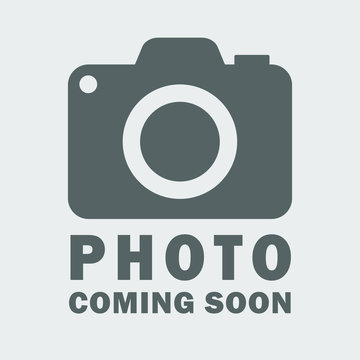 Chloe Stone
Chloe Stone was born in Bolton, Massachusetts. She Is currently attending Bryant University in efforts to pursue an undergraduate degree in Business Administration with a concentration in accounting. After getting her degree, she hopes to take the CPA exam and obtain her CPA license.
Outside of work, Chloe loves spending time with her friends, family, and her pets. She enjoys working out and walking her dog, Stella. She loves going on long drives listening to music, hanging out with friends, going out to eat or being at the beach. She has a passion for cars and hopes to someday have a collection of her own.
What does Chloe like about working at M&A? "I really enjoy the family-like community the team has. From the moment I walked in, I immediately felt welcomed and supported. Everybody is super kind and always has a positive attitude which makes coming to work that much better."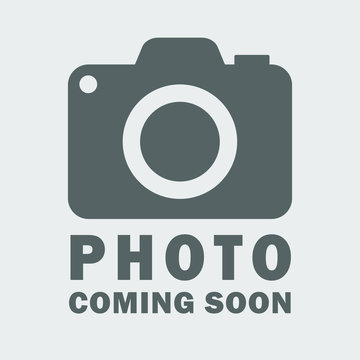 Eimmy Rios
Eimmy was born in Colombia and came to the United States at the age of 12. She has been living in Worcester, MA ever since! In May of 2022, Eimmy graduated from Assumption University with a Major in Accounting and a Minor in Finance and Forensic Accounting. As an only child, she spent most of her childhood with her cousins, to whom she is still very close. When asking Eimmy more about her family she stated:
"My role model will always be my mom because of her hard work ethic and drive to succeed; because of that, I had the chance to have a better life and experience things I wouldn't have been able to if we were still in Colombia."
When she's not working, she enjoys learning about trades and the stock market which she finds very fascinating. For fun, she likes going to the gym, hanging out with friends and going out to eat (which she claims might be her favorite hobby yet!).
Eimmy's favorite part about working at McLaren and Associates is the environment and culture. "Everyone is super welcoming and always has a positive mindset. This being my first job after graduating, I was very nervous, but I can honestly say that the support transitioning from school to work was exceptional. Small things such making jokes, doing team outings, and seeing everyone enjoy their time while working together made me feel very comfortable and content to be a part of this team."
Another thing that intrigued Eimmy about working at McLaren and Associates was forensics accounting which she enjoyed the most in college. As described by Eimmy, "it's like finding pieces to a puzzle and trying to put them together. Each case is solved differently, making it that much more interesting."
We are so lucky to have Eimmy as part of the team and we welcome her to our M&A family!