Work With Us
We're always looking for
talent at McLaren & Associates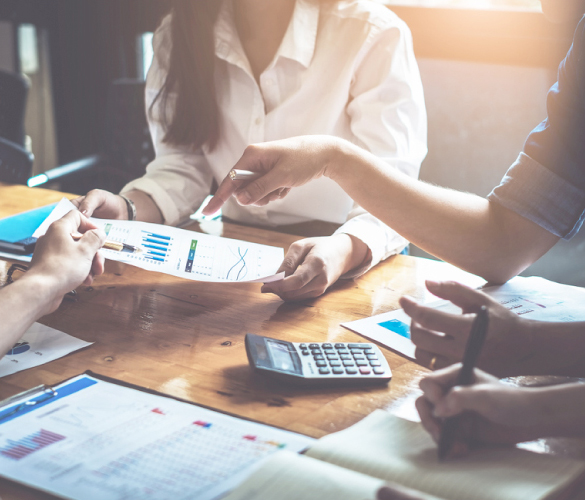 Why Work Here?
Our Team Says...
Current Career Opportunities
Please view our current openings below:
We are looking for talented Jr Tax Accountants, Staff Accountants, and Sr Tax Accountants. Based in Shrewsbury, MA, McLaren & Associates CPAs, PC is growing a CPA team that is seeking creative individuals who can help clients succeed and prosper in today's complex business environment.
Our team approaches our ever-changing industry with a positive attitude, a sense of humor, and a deep belief that we can make a positive difference. Our firm offers the successful candidate the ability to service all aspects of the clients' business and personal needs. Our Corporate Income Tax Strategists learn proven tax strategies that add value to every client and challenge you to provide innovative tax planning techniques, so the client does not pay more taxes than legally necessary.
Interested in becoming a tax strategist, business valuator, and or a forensic accountant? We are the career you are looking for and we are looking to hire dynamic individuals. We will show you some trade practices and methods to make your work stand out. A successful candidate will have strong interpersonal and analytical skills, as well as deep technical tax experience.
Top Reasons to Work with Us:
Excellent reputation and a growing firm.
Collaborate and learn as part of a team to prepare complex tax returns with the best in the business in a fun and positive environment.
Strategically analyze the various options so the client does not pay more taxes than legally necessary.
Mentoring by a Certified Forensic Accountant, Certified Governmental Forensic Accountant, and a Chartered Global Management Accountant.
Diverse range of assignments and industry exposure.
Be encouraged to grow client relationships and networking relationships.
A voice in the decisions of the firm.
A real opportunity for career growth!
What You Will Be Doing:
Prepare individual, C and S Corporation, partnership and fiduciary tax returns, including strategic tax planning.
Participate in several engagements simultaneously.
Forensics and Business Valuations.
Perform research on and interpret complex accounting and tax topics to apply to clients.
Consistently prepare and analyze entity workpapers and tax returns with accuracy adhering to firm policies, procedures and methodologies.
Calculate and analyze projections and extensions with accuracy.
Develop complete and accurate open items lists
Accurately record adjusting journal entries and demonstrate general ledger, bookkeeping and trial balance knowledge including identifying proper debit and credit balances.
Demonstrate ability to communicate with staff in an efficient, positive, respectful and clear manner.
Convey a positive and supportive attitude, while building relationships with all team members
Meet/exceed deadlines and is proactive regarding deadlines by communicating status ahead of time
Demonstrate proficiency in utilizing QuickBooks
Adhere to firm culture, including respecting team members, being a team member, and resolving conflict
What You Need for this Position:
Enrolled Agent, Licensed CPA (preferred) or CPA candidate
BS/BA in Accounting or related field from an accredited educational institution.
Recent public accounting experience in corporate income taxes.
Composed, grounded, self-reliant and balanced with proactive communication skills.
Excellent language and communication skills necessary to provide excellent client service.
Outgoing, with core values of respect, integrity, teamwork, and excellence.
Detail oriented.
Lacerte experience a plus.
Masters in Accounting preferred.
Application instructions:
If you are looking for a Team environment that values Honesty, Integrity and Respect. Where a desire to Learn, Work Hard and Enthusiasm are important to your vision of a great place to work, then we encourage you to send in your resume.
Please email your resume in Word or PDF format to:
Jennifer Williams, Partner & Director of Operations
Applicants must be authorized to work in the U.S.
McLaren & Associates CPAs PC is proud to be an Equal Opportunity Employer
All qualified applicants will receive consideration for employment without regard to race, color, religion, sex, national origin, disability, protected veteran status, or any other characteristic protected by law.
Your Right to Work – In compliance with federal law, all persons hired will be required to verify identity and eligibility to work in the United States and to complete the required employment eligibility verification document form upon hire. CORI Check are also administered.
Job Type: Full-time
Schedule:
Monday to Friday (Saturdays during tax season and as needed)
Supplemental Pay:
Bonus pay
Benefits:
Simple IRA
Dental insurance
Health insurance
Paid time off
Pay: $45,000.00 – $90,000.00 per year
Accountability: it means responsibility, honesty, integrity. As a small business owner, you know how important these qualities are, especially when it concerns your business books.
Think about it this way: "Account-ability." The ability to do accounting and do it well. Competence. Expertise. Precision. Attention to detail. Mastering the craft. It's what you want when you entrust your business-building, taxes, accounting, and bookkeeping to an outside firm. It has to be done right, because it's the lifeblood of your business.
It's not just about crunching numbers. Your CPA firm should be your partner in building your business.
Listen to a national radio show interview with David McLaren which aired on Winning Business Radio with host Kevin Hallinan.
WE'RE DIFFERENT
Our Culture
We like to have fun because the work we do can be intense. There is always laughter while the team is collaborating throughout the day. It is hard not to have a good time at work. The environment that we have created is a true sense of family.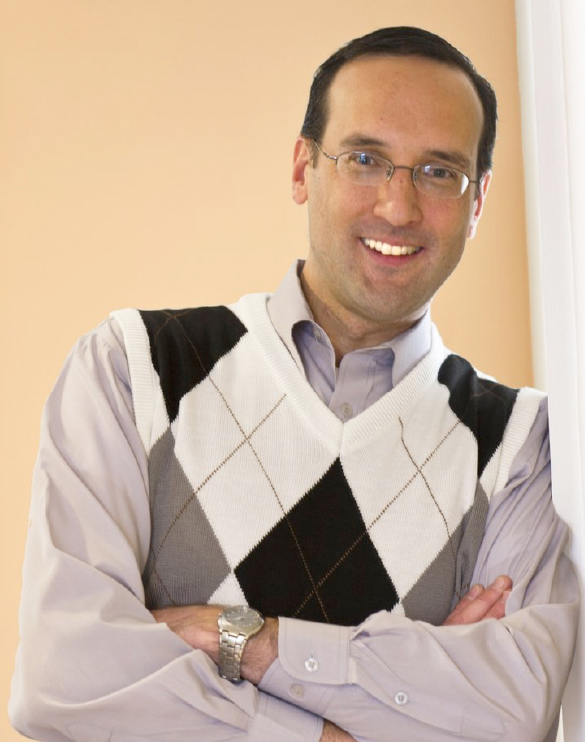 Our Events
Speaking Engagements
Members of our team are available for speaking engagements regarding a variety of topics regarding strategic tax planning, forensic accounting, fraud prevention, business valuations, mentoring, and grit.